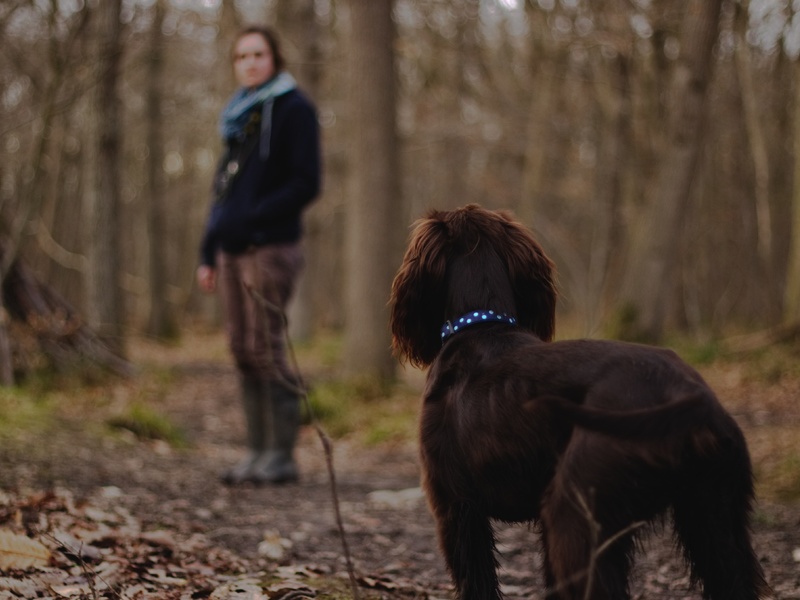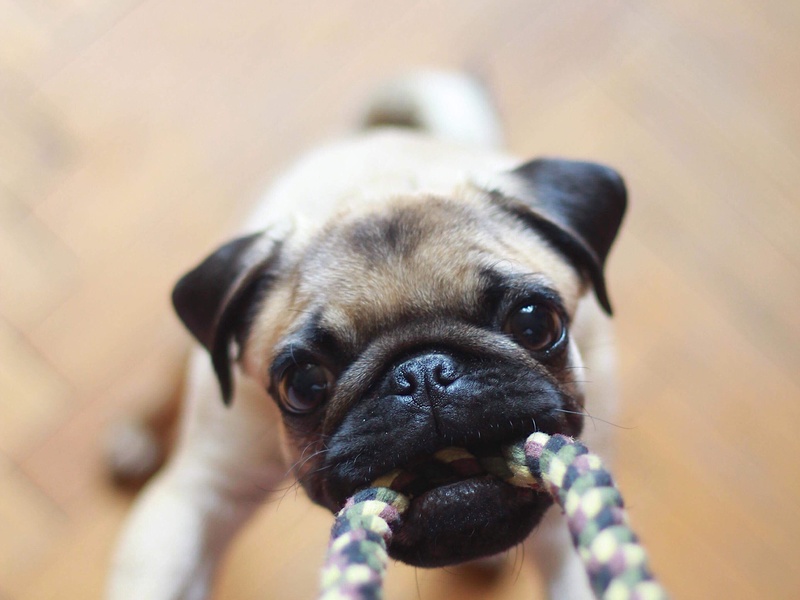 How long will it take to train my dog? by Anna Hope
This is a question I am asked a lot.
It is a question which is REALLY difficult to answer 😊
The simple answer is...it depends! It is completely dependent on your goals, your routine and your motivation, (notice I didn't mention anything about your dog yet?).
You've brought your puppy or new dog home and you have such dreams in mind for them (because those reasons are what pushed you to get a dog in the first place). I always ask everyone I coach, 'Why did you get a dog?'.
You may wish for a cuddle buddy who you can snuggle on the sofa with. You may wish for a dog who smashes an agility or confidence course. You may wish for a companion who will gladly go on holiday with you and be comfortable in new places.
This is your first thing to think about.
When you have a goal in mind it makes the training journey a lot clearer for you. You know what you are working towards and you know your motivations. You can then see how much training you have ahead of you and what areas are the most important.
You can prioritise your training and make sure the stuff you are working on really will get you to where you would like to be. If you have hopes in mind of taking your dog everywhere with you then your training journey would start at building your dog's confidence around new things compared to someone who would like their dog to do dog sports, your priorities are different.
You now know your long-term goals and can prioritise your training and recognise when you get there!
It easy to be completely overwhelmed with all of the things you will find are on the list of things you 'should' be training your dog to do and whilst this is, with the best intentions, aimed at being helpful and insightful, it usually has the opposite effect. What has worked for someone else doesn't mean it will for you. What someone else has done with their dog doesn't mean you need to do that.
I have a rescue dog who was brought over from Ireland called Frank. He was around 3 or 4 years old we think and he had such an array of things that worried him, distressed him and things that he was already good at. Advice given to me was to do X, Y and Z as I had a rescue dog and I 'needed' to do these things. In reality I had my own list of priorities such as helping Frank become comfortable with physical contact from me (in case of injuries, for grooming) and ensuring he felt comfortable enough in his new home so that he could sleep. It wasn't a priority for me to work on his ability to walk on a lead, without barking at another dog, not at this stage and this was what all of the advice I was given all focussed on.
Having this in mind made the whole journey a little easier, it took some pressure off the both of us too because we were making a start somewhere and we weren't trying to conquer everything all at once. I could then progress on to other things once I found my confidence and I could see Frank was succeeding and getting really good at stuff. For Frank and I, our journey hasn't ended yet (we are now obsessed with scent training😂).
Whether you have a young puppy, an older dog or a rescue where you have limited background information, always think about what your motivations were when you decided to go and find your companion. Knowing this and combining it with your own dogs needs means you know what you're aiming for.
So don't worry about what you're told you should do and think about what you would like to do. Get yourself a priorities list, find yourself a certified and qualified dog trainer or dog behaviourist who can help you apply those to YOUR dog and don't lose sight of what you're aiming for.
Enjoy the journey, get the right support to take the pressure off you and always make sure it's fun for you and your dog.
To keep up with all of our free workshops, live chat through and more – join in and let me know exactly what you need, just click – HERE.