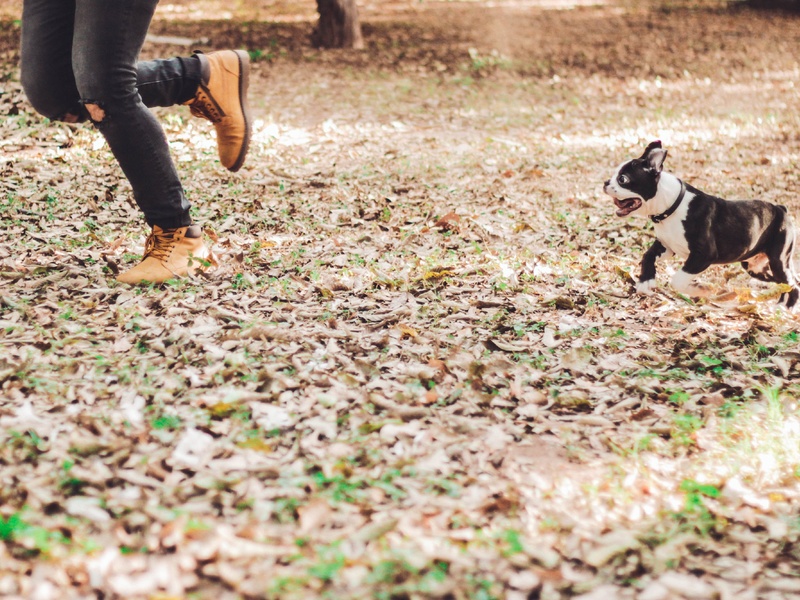 Dog and puppy recall training, plan for success. by Anna Hope
Did you know that '𝗛𝗼𝘄 𝘁𝗼 𝘁𝗲𝗮𝗰𝗵 𝗺𝘆 𝗱𝗼𝗴 𝘁𝗼 𝗰𝗼𝗺𝗲 𝗯𝗮𝗰𝗸 𝘁𝗼 𝗺𝗲' was one of the most Googled dog training questions, in the UK last year. 😬
I get it, it makes walks hard work and it's not what you imagined when you thought about getting your dog.
No one gets a dog and visualises those walks in the woods to be a nightmare and a constant game of grab the harness before they shoot off to the dog/person/bird (insert your dogs distraction here). 🙄
Constantly checking around to see what's coming and making a judgement on the chances your dog will zoom over, it's not a guessing game you enjoy. 🤷‍♀️
Sometimes they come zooming back to you...phew, that time it worked ok.
But sometimes it doesn't.
Panic sets in as you think what they could be running over to and what could happen in the time that it takes you to get over there. 🐶 💨
Are they hassling another person and their dog?
Jumping up at them?
Heading in to the road?
Or are they getting hassled as they've ran up to a dog that doesn't like that sort of thing?
The ball thrower is the only way you can keep your dog with you and your arm ends up hurting with the number of times you throw that ball! 😩
Recall training is something that I specialise in and work on with owners every, single, day. There isn't a quick fix and it's done training technique and it's isn't just about bribing your dog to come back to you. The problem with bribery is, it will only work for so long.
What do I do that makes things so different?
I make things easier. I make things clearer. I get you started on recall from the very first day you sign up. My puppy training classes come with detailed, structured recall training plans as STANDARD so you can progress everyday.
Between training classes is the ideal time for things to go wrong and with your plans, you are good to go. You can practise as much or as little as you want to but you know exactly what to do, if recall is a top priorty for you.
My recall training is available to my local area of Rugby, but it's also available to anyone who has access to the internet. You can access my training plans, get help and support and change your dogs recall to one that makes the walks just as you imagined they would be.
So whether you are local to Rugby, Warwickshire or whether you are a little firther away. Get in touch to make changes to your recall now.
To keep up with all of our free workshops, live chat through and more – join in and let me know exactly what you need, just click – HERE.